The beginning of MS
My Multiple Sclerosis started in 2007. I turned 28 that year. I was 186 cm (6'2") tall and weighed 92 kg (203 lbs).
The first sign of MS for me was when I lost sight in my right eye (http://www.webmd.com/multiple-sclerosis/guide/optic-neuritis-ms-vision). It was strange – I was at my computer in the office and felt something was wrong with my eye. I went to see the doctor, and got hospitalized so they could run
One day, I remember it was quite hot and I went for a bike ride for about an hour. When I came home, I noticed that something was very wrong with my lips. With all that heat and breathing while on the bicycle, my lower lip got numb. I just couldn't feel it. I could talk, though indistinctly, but trying to eat soup was funny because the moment I'd put the soup in my mouth, it would just run down from my mouth.
Another time, I lost control over bike and fell. I was all bruised, scratched and bloody. When I got home and into the shower, my wife barged into the bathroom and when she saw me, she got really scared: "Oh my God, what happened?", she asked. I replied that I got into a fight and that she should
see the other guy. "Cut the crap, you fell from the bike", she said. She knew it.
There was an evening a friend of mine and I went for a long walk, about 6,5 km (4 miles). After 5 km, I noticed that I was kind of pulling my right leg behind me. I had lost the ability to control it, it went numb. I saw in front of me a pile of dog shit and couldn't do anything with my leg but step right into it.
What a stupid condition, this MS. That's when I went on sick leave. When my employers heard about my condition, they did not extend my job contract. So that added the extra stress. What was I gonna do now? I began searching the internet and finding out more about MS. All I was finding was bad news.
My face started to react to all the stress, and by react I mean that my faces started twitching and having spasms. After six months on sick leave, I had to go face the Pension Insurance Commission. During our conversation about my health, they were all staring at my face, and I saw pity in their eyes. They sent me to early retirement on a very low income, cca 150 euro per month.
I was so young, and suddenly, so lost.
After a few months I met a Vaidhya from Mumbai (https://en.wikipedia.org/wiki/Vaidhya ), and I went on his ayurvedic treatment for two and a half years.
It was hard to make all the changes he asked of me and adopt them to my life. So I changed my life completely, I got married (that wasn`t one of his conditions) and started a new life…
I was almost healthy, I worked on some part-time jobs, besides my pension, had energy and stamina. I was eating healthy food, sleeping from 11 p.m. till 7 in the morning, and then
8 AM Breakfast
10 AM Almond shake (21 almonds in 2,5 dL low fat milk)
1 PM Lunch
4 PM Fruit
8 PM Dinner
10 PM Dates shake (6 dates in 2,5 dL low fat milk)
I did my workout, walked for 40 minutes every day, quit drinking (which was not so hard to do) – I lived a pretty quiet and healthy life back then. I needed four months to adapt.
But it was the beginning of MS. Although this treatment didn`t cure me, I am very grateful for this treatment because I was eating a lot of almonds. Almond shake – 21 almonds in 2,5 mL milk. It made me very fertile.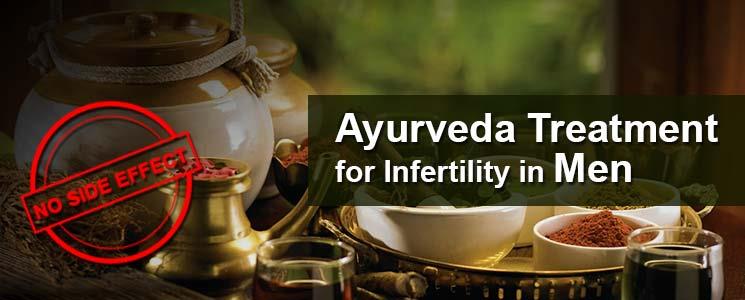 Nowdays I have three kids 8, 6, and 4 years old. I am definitely not shooting blanks, I have to be very careful these days.
Another good thing is that I had to change the way I eat, I started to eat healthy. My wife was working and I was home alone, so I started to cook. These days I am glad because I cook healthy for my family and I know that MS is the best thing that has happened to me .
Presence Process by Michael Brown
This book was a gift to me. Very nice book , indeed. I did those ten exercise, twice. First time I did them was probably the best moment in my life. I learned how to live in the present moment, I learned how to cherish other people and speak openly with them. For example, the lady in the store, working on the register, she does it 8 hours a day. So you could do one thing to cheer her up. When she is finished with your groceries and she asks you. "What else?", you just say:"I need one more …… smile". She will smile (she has to work 8 hours on that register), and you will also have a happy moment. Some exercises are in hot tub, you can imagine what that hot water did to me. They mutilated me. In that period I applied for a one job for UNICEF. I barely got there. In the begging of the interview they told me that there is a medical test. So that was the end of my job interview,I told them about my condition. But, they asked me to stay for a while and they asked me some questions about me and MS. What a conversation we had, geeeeeeeeeeeeeeeee. I couldn`t remove the smile from my face. I think that I was healthy I would get that job. The best job interview in my life.Then I went home with a cane in my arm and the smile on my face.
I passed those exercises one more time, few months later, but without hot baths.
In 2010 I went on this CCSVI http://www.ccsvi.org/index.php/the-basics/what-is-ccsvi.
After this procedure I was healthy for two weeks, and started to work a lot, been doing that for 6 months and then I slowly begun to crumble…
I began to get to know Multiple Sclerosis. I started to use a cane, barely walked. During the walk, I had to look straight, without sudden moves…
I stopped driving, because I had to physically lift my numb right leg from the gas pedal to the brake pedal.
From my house to the store you have exactly 200 meters, I couldn`t do it. I just couldn`t walk….
On some better days when I went to the store, I had to carry my grocery list. Because if I forgot to buy something, you wouldn`t see me coming to the store again. I was just without that thing till my wife got back from work. Then she would go and buy it.
I remember one time, I was at the seaside, and it was awfully hot, my little kid fell down the stairs, I couldn`t reach him and I was barely a meter away. I also had this twiching in my legs, sometimes I couldn`t sleep. My vision on the right eye was around 80% (that optic neuritis).
Fatigue started to live in my life.
I received an email from a friend about Rick Simpson and the hemp oil, how it can cure a great number of diseases including Multiple Sclerosis.
I showed that to my parents, that video. After they watched it, my father asked me: "Where shall we plant this, near our cottage house in the hills?"
Who has the best parents in the world?????
Every parent should do everything for his son/daughter. For their health.
My father helped me a lot.
I wanted this, I needed this, so I planted some THC rich plants (Pineapple Chunk – http://www.barneysfarm.com/?l=en&i=20 and LSD – http://www.barneysfarm.com/?l=en&i=18)
Like Rick Simpson said.
I was very eager to be healed, so every time that I was there, I visited them. We were mates, I was talking to them about how much joy will they give me, how they are going to heal me, singing to them….
During one visit a big green spider bit me. I didn`t became a spiderman, but……
After 10, 15 minutes my whole body started itching, crazy, terrible. I took a shower in hot water, but the itching was still present. So my wife drove me to hospital, it was an allergic reaction to the spider bite. In the hospital they gave me a combination of these two drugs
https://en.wikipedia.org/wiki/Chloropyramine
https://en.wikipedia.org/wiki/Methylprednisolone. It is also corticosteroid used in MS.
Tommorow I started to walk normally, and drove a car.
Geeeeeeeeeeeeeeeee, for me this was better then being a Spiderman;)
The harvest and making oil was in October 2011.
great fight , with a million dollar smile.
When I started with this I was blinded by the fact that I will be cured. I started to led a diary of consummation. Great thing to do, it helped me to understand oil, strains, and what they can do. I met a lot of interesting people, not just the sick ones, my diary had a lot of fans.
According to the Rick Simpson's suggestion I started consuming 60mL in three months.
I found out that that dosage is not good for MS, good dosage is 2, 3 grains of rice (hemp oil) before sleep. And during the day a few puffs of smoke is better than taking the oil. Because if you smoke, it lasts for an hour or so, but if you take the oil, you have a couple of hours of rollercoaster. Sativa oil is also bad for MS, because your body is very tired and your brain is unstoppable. You should sleep and Indica allows you to do that.
During the time on oil, I managed to find the time for workout.
In that period I discovered l-lysine and l-tyrosine
http://www.livestrong.com/article/239578-what-are-the-benefits-of-l-lysine-l-tyrosine/ – great for MS. It gives you a lot of strength to manage through the day. In my regular workout, I threw in squats (finally), to strengthen my legs.
It helped me a lot, but it didn`t cure me. After a few days using oil, my twitching in legs passed. I had much better rest and sleep.
I remember one day during the consummation of oil 1 g per day(3x 0,33g), I was at my friend`s house and there was this bar for pull-ups and decided to stretch. I grab the bar and heard my friend: " Noooooooo."
The bar was not fixed so I fell. It was very painful. I couldn`t feel my arms, my hips and elbows were bloody. But it was the time for my next consummation. I did it and after a few minutes, I started hitting my knees and elbows and nothing. NO pain. What a great painkiller.
And lot of happy and sad tears on the menu. During that period on oil, I was overwhelmed with feelings.
When I was on RS scheme with oil I had two children (3 & 1 year old) It was great, they just felt me, when I took the oil, it`s like they knew that I came down to their level, and we had a great time.
I have not reduced gradually, but I suddenly stopped – uuuuuuuuuuu what a mistake. Nauseousness, my belly craved for a new consumption. Heat –I was standing only in my boxer shorts on the opened window and outside was snowing. There was a lot of sweat and changing shirts at night. I lost weight, dropped to 84kg. And all that great nervousness and bitterness. A big mistake.
After a few months, I had some problems with my bladder, retention of urine, I could not urinate. With this problem came insomnia, because every time I started falling into sleep, this stimulated the need to go to the toilet – so there I was sitting on the toilet and waiting for my bladder to do its job, but just a few drops came out and I went to bed, this lasted throughout the entire night. Then I discovered that I had to smoke every evening and I found a strain Jack Herer, very helpful for my bladder problems, I slept during entire night, great medical strain (my favourite – for smoking), it gives that 100% positive feeling, there is no place for negative thoughts, panic, paranoia, it`s like having a smile attached to your face.
First I smoked on a pipe, then I ordered pulsar http://www.youtube.com/watch?v=d9TOMAZ2C_0
You can put the right amount of weed inside, it's easy to handle, easy to clean… My pipe went to the closet and a new boss was in the town. For the pipe I needed two hands, for Pulsar only one.
You can hold steering wheel with another hand, for example.
2,3 grain of rice for the night, and through the day few puffs on pulsar
After few months I made hemp oil from Z7 strain (10%THC and 15% CBD) also very helpful.CBD oil is much better then THC oil, you can work, you can communicate. Back then I was afraid to run out of oil. I got so much better with Z7, I was walking -I went three times in half an hour on the 5th floor, and before z7 I would barely climb only once, did my exercise and after doing it, I went outside, throwing snowballs at my kids;), unlike before when after workout I just laid on my bed getting some rest, and my bladder was perfect.
Can you imagine family guy with three little (birds) kids who are depending on me. I was left alone with them. You know how it is to feed them supper, then put them to sleep. I did it. I was very excited about knowing that I could do it all. My wife had to go back to work, and I soon had to do it on my own. Just going everywhere, to the market, to the park…
One time I was in the park with them and there were two grandmas with their granddaughters. The kids were all playing together, after some time, I called my kids and told them: "Come on children, we gotta go home, daddy has to cook lunch!" – they were open-mouthed.Maybe that is the reason why I have three kids, I have to move all the time, I have to work, otherwise I could stay in bed the entire day, feeling sorry for myself.
This Z7 gave me so much strength and energy which is a huge step for an MS guy who could barely walk.
One day I was at this wedding. During the day my kids were also with me, but around 10 pm I took them to sleep, and came back around midnight . Now comes the moment of my bragging – I was dancing for two hours, but it wasn`t soft music, it was a wedding, and the music was the one that makes you dance. Sth like this https://www.youtube.com/watch?v=EqIpkMDRjYw
Everybody knew about my condition.
When my wife and I threw ourselves on the podium the entire hall erupted with a loud round of applause.
(I just do not know if the applause was for my boldness or the John Travolta moves)
After the newly-weds, stars of the evening….
That day I took only one l-lysine and I gave a pulsar a day off. The day after was no big deal, just a little tension in my legs, but that was due to a lot of dancing.
Z7 got me back, I was going with the kids to the market, to the park, everywhere we had to go, I didn`t even think whether I could do it, I just went. My neighbour showed me a thumb up so I asked her: "Why?", "You know why" – she said.
I read testimonials from MS people about Z7, lot of them say that is much better than sativex http://www.leafscience.com/2014/03/08/7-things-need-know-sativex/.
I tried sativex
I also sent them an email to say thank you, they replied:
Thank you for letting us know! It means the world to us to get some feedback.There is many ways to consume CBD rich cannabis as medicine and I see the method "Heat and eat" effective, easy to make at home and inexpensive. You take a cured bud and crumble it a bit, heat it up in the oven on 120 Celsius for 1 hour, then grind it up and put small amounts 0,1-0,2 g in capsules and eat from 1 to 3 a day depending on your needs. I learnt about this method through a friend who had two brain tumours and the doctors had given her a couple of months to live. She used this method and took 3 capsules a day for three weeks before she went back to the doctor to do a scan. They where amazed to see that the tumours went away, this was 2 years ago and she is still being strong. After this we have tried this method on several chronic illness and other illness with great results. It might not work the same on everybody, but it is definitely worth a try, and you don't need much material to make it. I have also seen people who make tincture similar to Sativ X of our strains and will probably work good with oil from z7 as well.
THC oil made from Pineapplehad this body high, as a painkiller you don`t think about your condition because you don`t feel it. But friend of mine told me a few months after I stopped with PC, I can see your eyes now, before I was catching them.
On the other hand Z7 (CBD oil) you got this mind high, you can feel your MS problems, but you are not allowed to have dark thoughts, you cope with your problems. It`s a fight with a smile on your face.
CBD canabinoid is much better than THC if you have MS.
http://www.truthonpot.com/2013/08/07/cbd-provide-long-lasting-protection-in-multiple-sclerosis-without-the-high/
"Unfortunately, CBD is difficult to study in human since it remains illegal in most parts of the world. But with more research (or policy reform), there is hope that one day MS sufferers will have access to this promising, cannabis-based treatment."
I gain this right arm altered sensation from carrying and trying for my youngest to fall asleep. It was difficult during the night when you have to go to sleep, then the itching starts. Then you start to scratch your arm and the right side of your chest, and you just can`t sleep, awful. In the morning my chests were almost bloody. This symptom didn`t react to oil. But I found something that was helpful, push-ups, I was doing 50 every 3 or 4 hours during night, just to wake those muscles up, so I can sleep. And through the next day I was doing my regular workout. When some of my friends heard about push- ups they made a joke and bought me http://www.livestrong.com/article/88254-benefits-hemp-protein/ they wanted to make MS bodybuilder out of me. But it was quite the opposite I started to lose my weight, I fell on 78 kg. When you drink that proteins in the morning, you are not hungry…..
After a few months, my Jack Herer was ready for harvest, and it helped me with this sensation. I remembered the times when I had a bladder problem and had to smoke every night, those days came back. Good , old Jacky.
I had to go somewhere every night to smoke. I couldn`t do it at home, but I got a green light to go.
During that period after two years I went to see the doctor, to check my blood and urine. Doctor said to me: whatever you are doing, keep doing it, your lab report is perfect. And one time I got this streptococcus from my children, when you have MS and get any kind of disease your symptoms of MS get worse…
After I got this streptococcus I received antibiotics and got some kind of rush on my belly. I tried to apply all kinds of creams but nothing. I made this cream with hemp oil and applied it to my belly, and it went away… Oil is great for skin. I also met a woman who cured her melanoma with hemp oil…
During my voyage with hemp oil I met a lot of nice people, some of them were much older than me and I am so glad that I changed their mind about weed, they know what has been told them, but when they smoked it with me, or took the oil, they changed their mind…
Rife Generator
http://rifevideos.com/rife_machine_technology.html
That thing me…..
What did it really do me (although I still don`t know why, maybe it was colaboration with oil)
I was deaf on my left ear, in that peiod it was actually a good thing. Because I could sleep without frenzy waking when my babies started to cry during the night.
I was walking like I was drunk as a lord.
And the third thing is dark thoughts. I could stand defness and drunk walking, but I am not used to have dark thoughts. So I stopped with rife….
And called z7 to help me…..
http://www.nationalmssociety.org/Treating-MS/Medications/Provigil
I got one pill for trial.
So I tried.
feeling that modafinil is administered has some similarities with our dear plant. You have the nerves for all, a slight smile on your face, and it forces you to work (like z7 strain). And not just with weed, it has similarities like cocaine, you are the smartest, the strongest…
The good thing is that you are aware that you took modafinil.
That was one of the reasons why I didn`t like it, my wife told me some trivial thing, I usually don`t react on that kind of things, but back then I responded (why? It was such a trivial thing, but I was the smart ass – I am not like that, hate that feeling (the feeling of smartness).
I never tried speed but I think there are also similarities.
It is primary medicine for narcolepsy, so you have to be aware that you have to get used to consumation of Modafinil. I cound`t sleep that day till 5 am, that is the main reason why I gave up Modafinil. I couldn`t forget that feeling of insomnia that I had regarding MS problems.
http://www.foxnews.com/health/2012/04/25/finding-healing-through-ancient-amazonian-brew/
"She had a highly advanced form of MS, was blind in one eye, and was in a wheelchair," Tafur said. "She underwent treatment with herbs and ayahusca, and went through a remarkable turnaround. Today she's normal, and shows no signs of MS."
I had to try with miss A.
But my wife got furious, just drugs….. Are you trying to get well or have fun?
I tried…..
I went with one of my MS fellow sufferer.
But after a few moments of drinking it, I puked. Tried it again and puked it again. Not for me.
Not so much of an experience. The terrible thing was this starvation, after 2 pm you don`t eat till 8 pm., when you drink Ayahuasca. I am used to eating every three hours, it was very problematically for me.
My fellow sufferer was lying near me, he felt something, but not the all way, because I was so annoying and questioning him all the time, do you feel something?
Next time, I stayed at home, he went alone and felt it. But the good shape for him lasted only for a week, so you should go for a couple of times.
He told me there was so much love, you just want to hug people around you, you are full of love. Maybe that was the reason why it didn`t went inside me. I have all that love in my home. My kids are always there, I hug them 100 times a day. Sometimes if I behave, my wife also hugs me. So much love in our house, maybe that was the reason of my puking.
I started to inform about LDN.
http://www.lowdosenaltrexone.org/ldn_and_ms.htm
https://www.youtube.com/watch?v=LT6J0M5GTQ4 – you don`t have to buy book, just google ldn
I ordered it from http://www.buyldn.com
I started with 3 mg, after a month I went with 4,5 mg. With LDN you should take ALA (alpha lipoic acid). Then I realised that I can`t afford it with my pension income, so I bought Naltrexone and did this http://www.rivernewsdesk.com/2011/08/24/preparing-low-dose-naltrexone-at-home/
After 10 days on 4,5 mg I started to feel difference, my bladder was better, my walk got much better – when I walked before , I had to stop when I was crossing the street, and take a look on my right, then on the left, and then I could cross, nowdays I am doing that without stopping.
I had this side effect: excessive urination. What an irony, after the urine retention comes excessive urination. But after 6 months, this excessive urination stopped, and I begun to urinate normally.
Z7 raised me from the dead, but LDN was faremore superior. I stopped with oil.
I tried the influence of LDN on heat, and it was absolutely fantastic. I began to go to the seaside and enjoyed it after 5 years. And that was after having discovered that heat is best to be avoided if you have MS. (http://brainblogger.com/2014/09/13/how-temperature-affects-people-with-multiple-sclerosis) I wasn`t sea fun anymore, but that started to change…
I went with my wife and kids at the seaside. Lots of fun and work, and I could do it all (solo, without help). It was great, I was happy like a little child. And weights were travelling with me (addiction, I will talk about that).
Few months after we came back from the sea, I was left alone at home. And the thought crossed my mind: " Jesus I am so ungrateful ( It must be the human nature, that lust for perfection.)
What multitasking – cooking lunch, during cooking I did my workout, searching something on the internet, talking over the skype with one person, and over whatsupp with the other.
Man forgets the way it was, his thoughts only go in the direction that he wants to run, he would like to be 100% healthy, actually when I think I improved tremendously on LDN.
And another good thing about LDN is that improves your immune system.
I was afraid not to get some childhood diseases from my children. If you have MS, your MS symptoms are getting worse if you get any other disease. But LDN did a fine job.
Absolutely fantastic!!!!
http://www.vitamindandms.org/researchers/coimbra/
I didn`t go to Brasil, but I found out what to take from a couple of sources.
I started around 15th of June 2015, and after one month of taking you could see the results,
I got so much better on my legs – I don't think about will I manage to go someplace, I just walk there.
Before, when I was dressing, putting on my trouses, I had to held on something to put my legs in jeans, nowdays I can do it without holding to something. My coordination got much better – for example, 5 tibetans, when I was doing the first exercise in my cottage house, there is rugged terrain, I usually went 5 m on the left, and then 5 m on the right, but after one month on D I was spinning in one place.
No more problems regarding MS, only hot humidity sometimes occur MS problems
And my sexual life became like I am 18 again;)
I take 90 000 IU of vitamin D (it`s about 10000 IU per 10 kg)
(for those who have problem with walking Chromium 500mcg)
Magnesium 500 mg 2x daily
B2 200 mg 2x daily
B12 1000 mcg every third day
Zinc 100 mg
Selenium Yeast Free 100 mcg every day
Flax seed oil 3x daily – one spoon before meal – for Omega 3You can`t imagine what it`s like when you shock your doctor, she could not believe in what great shape I'm in.
LDN allowed me to enjoy the sun and the sea, but D vitamin made it even greater, I enjoyed sun very much, GI what a paradox, when I was suffering, I was hiding from the sun, I started to hate summer, sun, awfully hot weather, because hot weather was terrible for MS and this year on my D vitamin I think that I am in the best shape during the summer.
In October 2019 I stopped taking vitamin D because my creatinine levels got too high, so since then I've been only left with meditations and breathing with Hof.